Zoom
Sale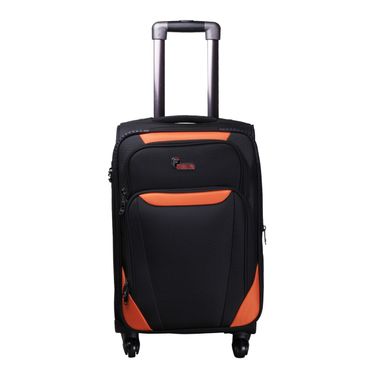 Bavaria Black Orange Cabin Luggage - 20 inch
Rs.6,975
Rs.2,999
57% OFF
Brand:
F Gear
Product Code:
2309
Availability:
In Stock
Extremely light with good quality Polyester construction, very safe and durable with four long lasting wheels. Also have two front pockets with one main compartment. With a mesh pocket inside with beautifully designed fabric lining. High Density Water resistant Fabric of very high denier and thread count for more durability and impact resistance. Inside hard high impact resistant PE sheet for robust protection with Numberlock.
Dimension with wheels (LxHxW) cm: 34x58x21.
Dimension without wheels (LxHxW) cm: 34x50x21.
Inner Dimension (LxHxD) cm: 44x50x17.
Expandable Feature of the suitcase would add an extra 5cm to the depth.